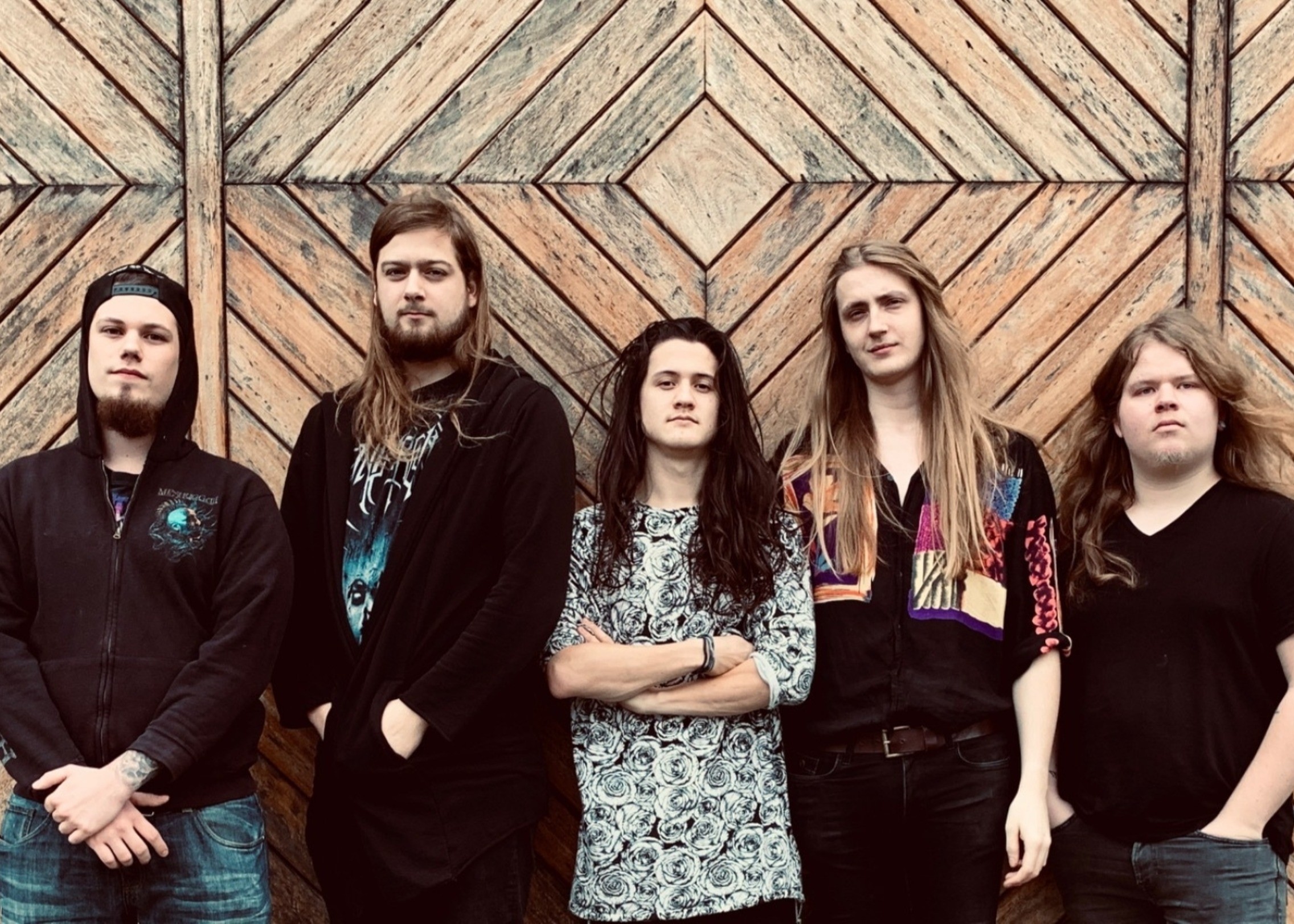 Inferum shows
14-03-2021
Patronaat, Haarlem (NL) w/ HIBAKUSHA
Inferum - Complexity, simplicity & controlled chaos
Availability: Europe
About Inferum
INFERUM is a Progressive Death Metal band from Eindhoven, The Netherlands, formed in 2016. Often getting their inspiration from the rhythmical cadens of machines and the sounds of malfuctioning electronics they are labeled as one of, if not the most heaviest band currently hailing from the Netherlands. In 2017 the band got their first form of recognition after winning the Dutch Metal Battle; they won the Audience and the Jury prizes, being the first band ever to do so.
Following that was the 2017 Dutch Wacken Finals which the band also won. It resulted in a 3rd place at the International Wacken Metal Battle at Wacken Open Air. This made them not only the first Dutch band to ever take home a prize, but also the youngest band to ever play at Wacken, with an average age of just 19 at that time.
The 'Modern Massacre' debut EP of the band - mixed and mastered by none other than Bart Hennephof (Textures) and Yuma van Eekelen (Exivious, Pestilence) - was released in August, 2017 with Cryptopsy at Patronaat in Haarlem and provided a decent kickstart for the band.
While Inferum only exists for a short time they've already shared the stage with a lot of great bands such as: Suicide Silence, Cryptopsy, The Charm The Fury, Vader, Entombed AD, Black Dahlia Murder, Nervosa and so on. Inferum also played at a lot of great festivals/shows such as: Wacken Open Air, Baroeg Open Air, Complexity fest, Willems Wondere Weiland, Stonehenge, Attitudefest, the Afterparty in AFAS of Thy Art Is Murder, Killswitch Engage and Parkway Drive, etc.
On the 19th of April 2019 Inferum self-released their debut album : 'Human Disposal' - featuring CJ McMahon from Thy Art Is Murder on the single 'Autophagia'. The album was recorded at the world-renowned "Sandlane Recordings Studio" and mixed by Joost van den Broek (Ayreon). The album was well received due to the high level of production, talent and unique sound.
Inferum has played over 80 shows in their short existence and have built up quite the live reputation for their energetic show featuring smoke jets, ego risers with strobo lighting, synchronized headbanging and en explosive sound that leaves nothing to the imagination.
In November 2019 Inferum joined forces with award winning producer Oscar Holleman, after hearing/seeing the band fort he first time he was blown away and was determined to make his metal comeback after a 20 year absence from the metal genre. Oscar is well known for producing Within Temptation, Gorefest, Kovacs, Krezip and many more great artists. The album produced by Oscar is set for December in 2020.